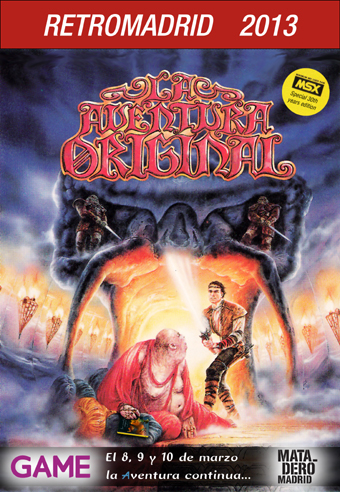 At last we have confirmed the date when RetroMadrid will be held. Madrid: 8, 9 and 10, March inside "Nave 16" of cultural space "Matadero".


In this new grand adventure that RetroMadrid is, we want to join you in a classic computing and adventure world where imagination is more important than technology.
We want to give more importance to the RPG games and conversational adventures. This is the "leivmotiv" of RetroMadrid 2013 where everybody is invited.

MSX system deserves a special celebration because of the 30th anniversary. In this 2013 edition MadriSX, the old MSX users meeting wich became into RetroMadrid, is coming back.
If this is not enough for you, we also offer a very special opening concert and great invited people in our conferences.
RetroMadrid prize will be celebrated again in its third edition.
We hope to see you!!